Point Electrical are trusted domestic and commercial electrical contractors with NICEIC-registered electrical contractors serving all areas across Hertfordshire and North London.
We are proud to offer a wide range of electrical services to meet the needs of our customers. Our team of skilled electricians have a collective 35-years' experience delivering a high-quality service, and we are passionate about providing the best possible experience for our clients.
We offer a comprehensive range of services, from domestic to industrial and commercial, so whatever your needs may be, we are confident that we can meet them.
We provide a comprehensive electrical service to homes and businesses across a range of sectors. We can undertake all aspects of electrical work, from design and installation through to commissioning, maintenance and repair.
We pride ourselves on providing bespoke electrical solutions that meet the specific needs of our clients.
We are fully accredited and our work is backed by our guarantees. So if you need an electrician, please don't hesitate to get in touch. We'll be happy to discuss your requirements and provide you with a competitive quote.
Based in Hertfordshire, we are big enough to meet all of your requirements but small enough to care.

Skilled Electricians
Our team have experience across a broad range of sectors from large commercial units and data centres to private residences, listed buildings and schools.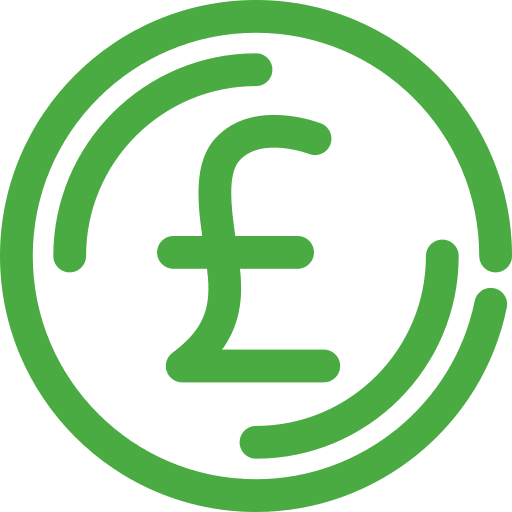 Fair Pricing
We strive to be competitive and fair with our pricing, without compromising the quality of materials and service.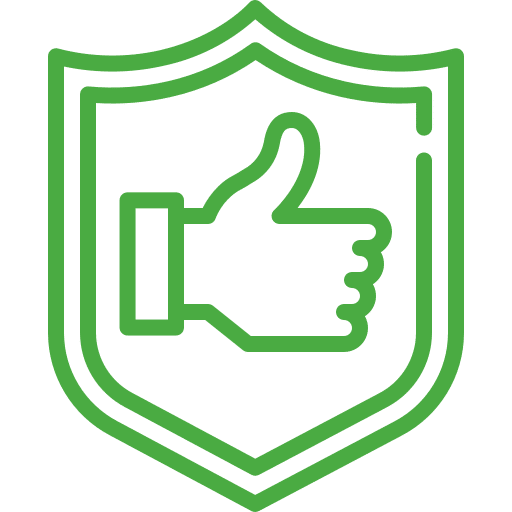 1 Year Guarantee
We offer a 1 year guarantee on all the work that we carry out. If it fails we'll fix it for free.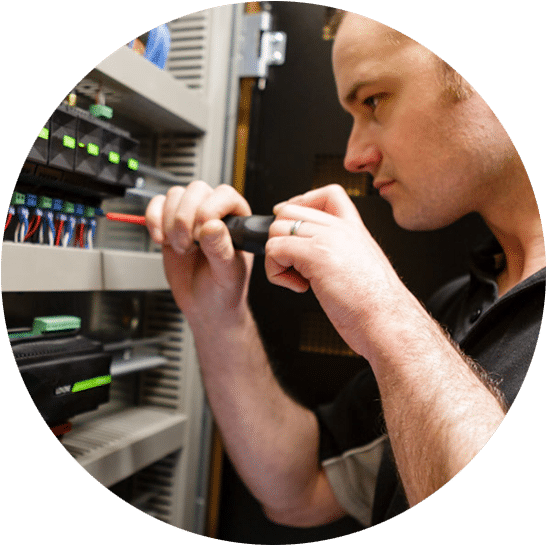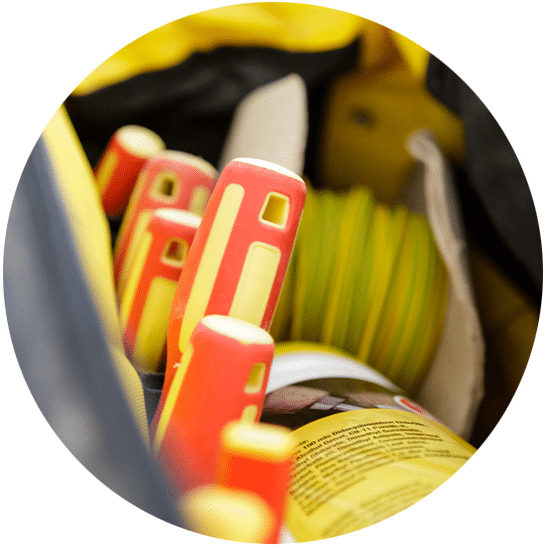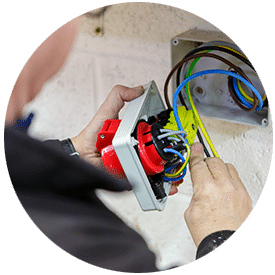 Skilled Electricians & Faultless Service
Our team of experienced and professional electricial contractors working across Hertfordshire and North London are NICEIC-qualified and fully-compliant with UK standards.
We pride ourselves on our commitment to excellent customer service and our ability to deliver top-quality electrical services at competitive prices. Our electricians are highly trained and experienced, and they take the time to understand your specific needs before beginning any work. We also offer a wide range of electrical services, from basic repairs to complex installations. No matter what your needs are, we're confident that we can provide you with the best possible service.
Because of the calibre of our work, we're confident we'll be able to deliver the job to the high standards you expect, and our transparent pricing structure is designed to ensure there are no nasty surprises in the final invoice. What's more, our one-year guarantee on workmanship means that if any of the products we install fail, we'll fix them for free.

Commercial & Domestic Electrical Contractors
From schools to data centres, offices to hospitals, our commercial electricians work with organisations of all sizes to determine and deliver efficient, affordable and safe electrical solutions.
Highly-skilled in design, planning and delivery, we're committed to providing bespoke electrics tailored specifically to your company.
We offer a wide range of electrical services for both residential and commercial properties. From re-wiring to fault-finding and testing, we guarantee all of our work with certification. Whether you're experiencing a power outage or simply need some advice on electrical safety, our team of experts are always on hand to help.
If you are looking to buy an electric vehicle we provide electric car charging installations for homes and businesses.
We provide a comprehensive range of lighting services. Whether you need help with the design of your home or business premises, or you're looking for a reliable team to install an automation system, we're here to help. We offer a free consultation service so that we can gain a better understanding of your needs, and we'll work closely with you to ensure that the final result is just what you had in mind.

To provide high-quality, reliable, customer-focused electrical contractors services for every customer, every time.
We are committed to sustainable, green energy options. Our domestic and commercial electricians are also trained to discuss ways to make your electricity greener and more cost-effective. We believe that it is important to do our part to reduce our carbon footprint, and we are proud to offer services that help our clients do the same. We offer a variety of services that can help you save money and energy
Our skilled, self-certifying electricians are handpicked for their experience, vision, honesty and friendliness. We ensure all have access to ongoing training opportunities to keep them fully industry-compliant and as experts in their field.
Couldn't recommend Josh and his team enough. We have just re built our house and they did all our electrics, as well as an amazing service and work done efficiently, Josh had loads of ideas of how we could use different clever ways to light areas. We now have some beautiful areas thanks to his ideas.
A big shout out to Josh and team at Point Electrical. Reliable, friendly and quality service. Thanks for fitting us in so quickly!
I have used Point Electrical many times and they are always excellent: helpful, polite and efficient. Yesterday was no exception. I telephoned in the morning and my problem was resolved by mid afternoon. The invoice was in my inbox by the evening. What more could you ask for? Thank you.
We had a complete turn-key electrical installation for 2 houses that we had recently built in St Albans. Everything was completed well and all within budget. I would highly recommend anyone using Point Electrical. We have a 10-12 year working relationship with Point Electrical.
This is the second time we have used Point Electrical and they always send extremely polite engineers who do an excellent job and always leave the the work area in a tidy fashion before leaving. Following this work they did some additional work for us the following week, replacing old power points and putting a new fan in the bathroom, which we again are very pleased with. Will definitely use them again.
We have used Point Electrical on several occasions and can highly recommend them. We have always found Joshua to be prompt, professional and efficient in everything he does.
Point Electrical completely sorted the needs of our studio. Josh's expertise right through from planning of where the sockets and switches could go to installation was spot on. He did everything we needed with a very good finish, even finding faults from a previous electrician's work and sorting them. Point Electrical have a very friendly approach and their flexibility in fitting in around our builder helped things run smoothly.
Joshua is a good and reliable electrician who was recommended to us. We have been really pleased with all the work that has been carried out and we are loving the new lights. We will definitely use Point Electrical again in the future, thank you!
I work in construction and I've got 10 electricians working for me at the moment so I have a good idea about safety and quality standards. Joshua has carried out various electrical works for me at my home over quite a few months. He is without doubt one of the most efficient, conscientious and thorough people I have ever had work for me. His standards are high, as is the quality of his work and I would have absolutely no hesitation in recommending him to anyone.
Point Electrical have been outstanding. They have been a pleasure to work with and the work is of the highest quality. I would highly recommend them.
Point are the only people you need for all your electrical work. Josh and his team (Sam in my Case) are very knowledgeable, hardworking, dependable and represent great value for money. They have just done a massive job on my property and nothing was too much trouble. Thanks again guys.
Efficient lighting control and electrical energy monitoring.
Modern commercial lighting solutions to transform your workplace.
Reliable and efficient data centre installations and maintenance.
Reduce your carbon footprint by making the transition to a low carbon workplace.
A wide range of electrical services on new builds for both residential and commercial properties.
We have a qualified team of electricians to test devices in your workplace to ensure they are safe.